Notifications and services
Now that your user enrollment is set with either URL or QR code methods, end users can request a second factor, which is delivered through push notification. Push notifications are delivered between the mobile device and the Android or iOS push network. The following image outlines the sequence process: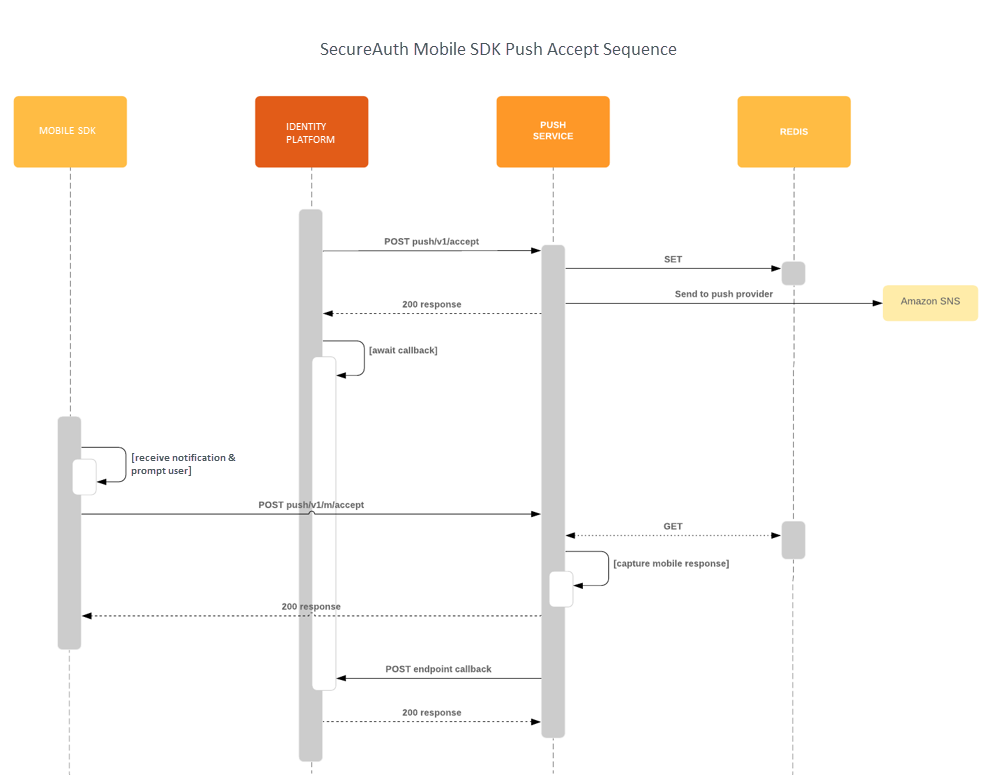 Your app is not required to support all MFA options that are supported in the Identity Platform.
The following is a list of options that you can implement and the requirements for your app. If you want to receive push-to-accept, symbol-to-accept, or biometric options, you must receive and reply to push notifications. Additionally, you need your own push service. Alternatively, you can set up OATH TOTP. All options require end users to enroll their mobile devices by using a QR code or URL. See the topics in this section for details.
Identity Platform MFA options

Mobile SDK setup

Push-to-accept

Receive push notification

Reply to push notification

Symbol-to-accept

Receive push notification

Reply to push notification

Biometric (fingerprint and facial recognition

Receive push notification

Reply to push notification

TOTP

Generate offline TOTP
Receive push notification or Generate offline TOTP